Hello creative clique-ers! So now that fall is kind of moving in, here's a fall recipe for y'all! I had these at my friends house and asked where they got the recipe and they gave me the site. So thank you allrecipes.com for these awesome cupcakes!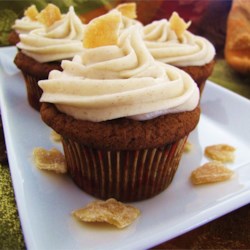 What you'll need:
What you'll do:
minutes. Cool in the pans for 10 minutes before removing to cool completely on a wire rack.
And that's it! All I can say is "Yum, yum yum!"